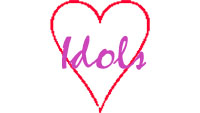 People I Wish I Knew
Dana International

Dana international is a post-op ts from Israel. She is beautiful and a wonderful singer. You can find here cd on CDNOW. She is a wonderful person and a beautiful T girl. She's been my idol for so long now!!!!!!

Pictures

Links:

Jenny Hiloudaki

Jenny Hiloudaki is a beatiful T girl that brought the word transsexual to the wonderful nation of Greece.

Pictures

Links:

Tawny

Tawny is one of the most beautiful T girls on the net.

Pictures (Coming Soon)
Brook

Another beautiful T girl on the net, her site is really out of date.

Pictures (Coming Soon)
Katey

An awesome young t girl with a page that totally doesn't give her the recognition she deserves.

Pictures (Coming Soon)

Lara Croft

Yea I know she isn't really a girl but neither am i. I wish i was totally her though, she is the woman i want to be.

Aubrey Lynn Frost

Aubrey is so amazingly beaitful and she's not even full time, she also has a wonderful personality, she's kinda hard to reach though :-(

Aubrey Frost's Club
Wonderful People I Know (sort of)
Billie
She's one of the sweetest people i have ever met. She's really fun to talk and has a great sense of humor. Her inner strength is so inspiring. Did i mention, she is a totally awesome friend!!!!!
Kei

Kei is a real sweety and she's from the shithole, i mean great state of PA.

Kei's Page

Erin

Erin is an awesome girl from down south. She's very down to earth and kind.

Erin's Page
Ashely

Ashely is a awesome girl that is always refreshing, she has her own club too.

Ashley Ann Forever
Lara
Lara's Project Transition

Lara is awesome and her site is really informative, check it out.

Renee

Renee is another sweety i met through aubrey's club, her site is adorable, check it out.

Renee's New Life
People I Know
Jess
She's my girlfriend, and she's so supportive and helpful. A girl couldn't have better!!!!!!!
Brittany
She's my best friend from summer camp and we are totally soul sistas!!! She has really helped me through my discovering myself and she is the sweetest person i know, i so wish i was her!!!!!!!
My Friends
I want to thank all my friends for all their support and helpfulness, I know they have problems understanding and accepting it, but they are all awesome people, luv ya'll!!!!!!!!!
Coming Soon, I want to get all their permission!!!!!!!!
© Brandi Marie 2001