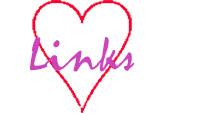 Click on the links to visit all the cool people I have met on the net.
Personal Sites/Clubs
Aubrey Frost's Club
Kei's Page
Erin's Page
Ashley Ann Forever
Dada's Page
Lara's Project Transition
Tania Velardi's Page
Renee's New Life
Candy's Page
Kellie's Garden
Natalya Sereshka's Page

Sarah's Room
Tawny's Site
Brook's Page
Katey Lain's Page
Vanessa Lim's Page

Famous T Girls/Fansites

Dana International
Jenny Hiloudaki
Official Site

Resources

TG Guide
I Love Meeting New People and Visiting New Sites, Email Me to Link Sites!!!!!!
© Brandi Marie 2001